If you don't have a wallet, you can earn a 101 badge with your email address, and send it to your wallet later. Here's how you'd do that:
1. Go to Settings
Sign in, click on your avatar in the top right, then select 'Settings'. Or just click here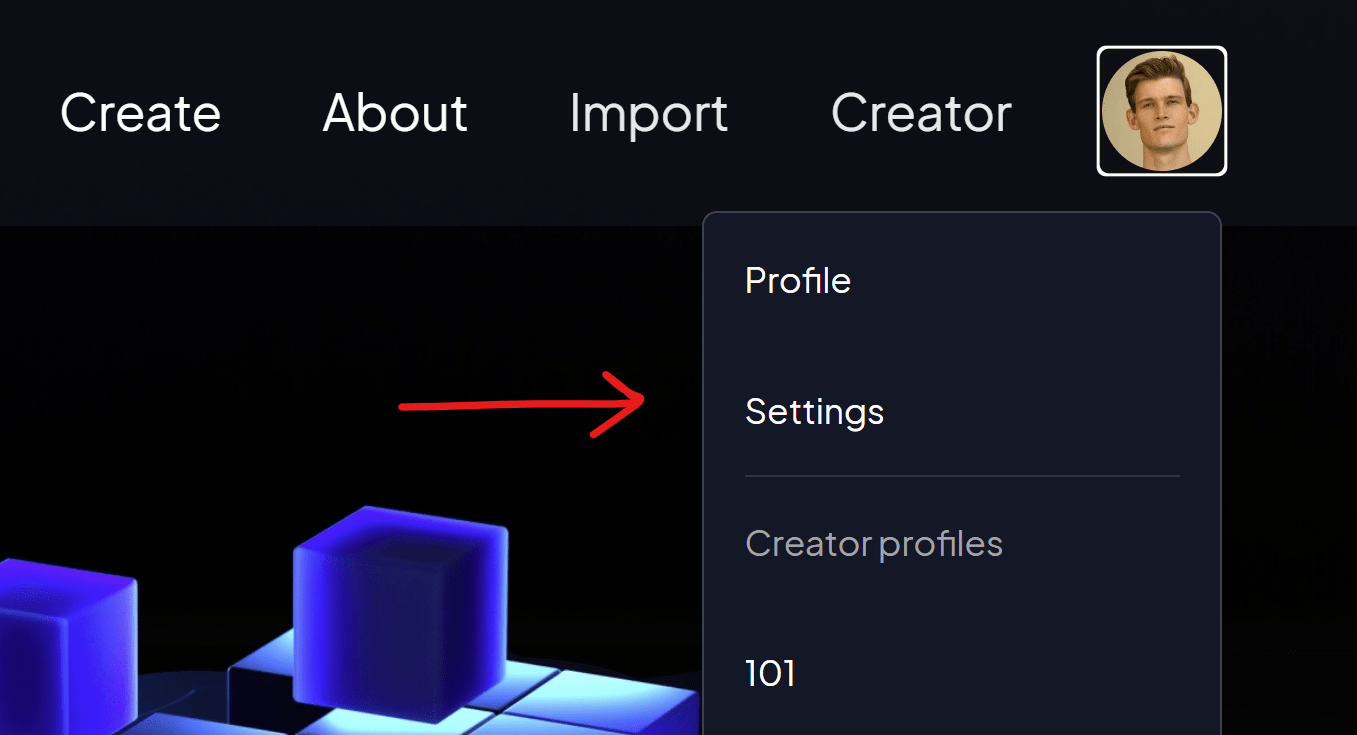 2. Click 'Claim badges'
Find this big banner at the top of your settings. Then click 'claim badges'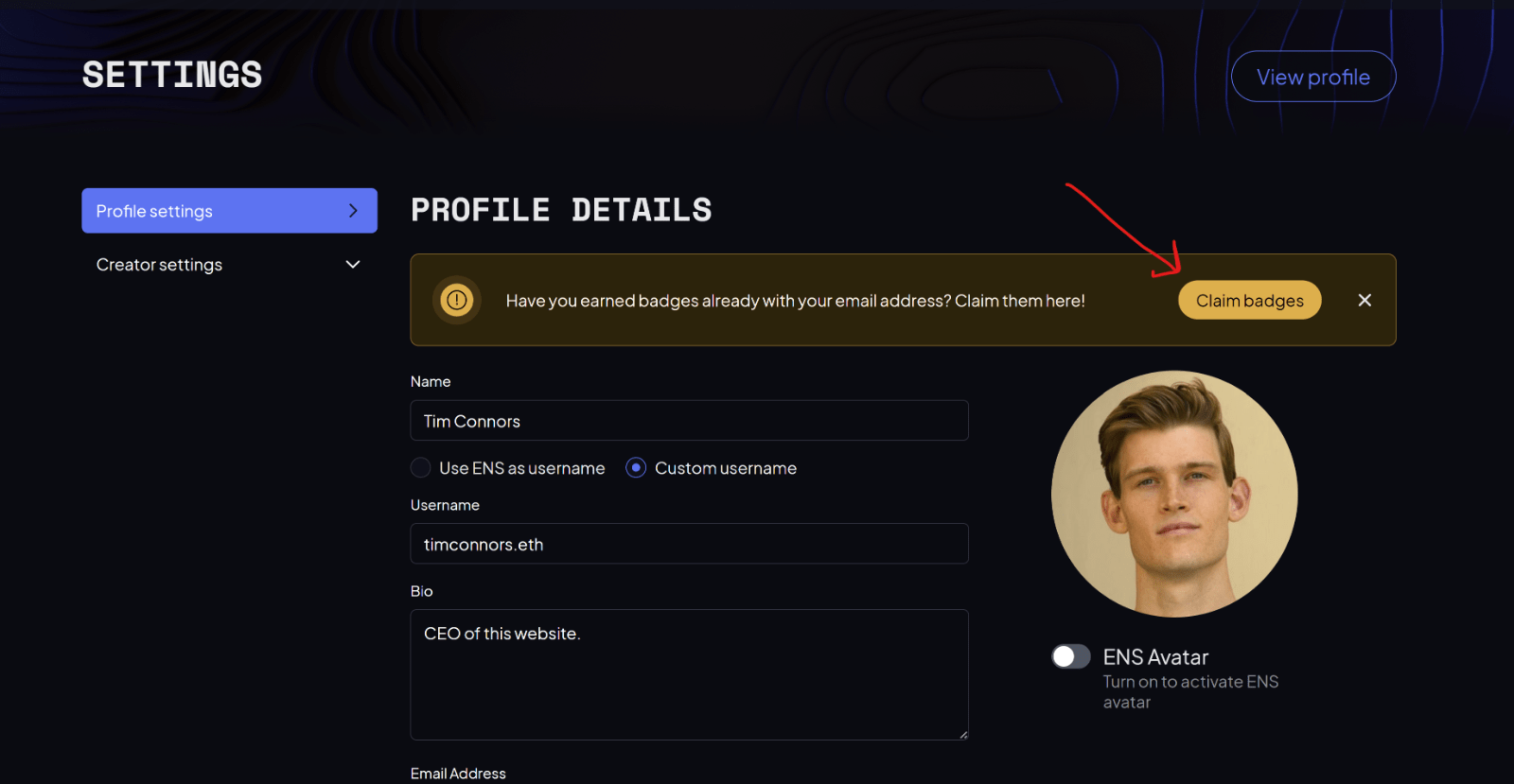 3. Follow the 3 step process
Enter your email, verify your email, then transfer the badges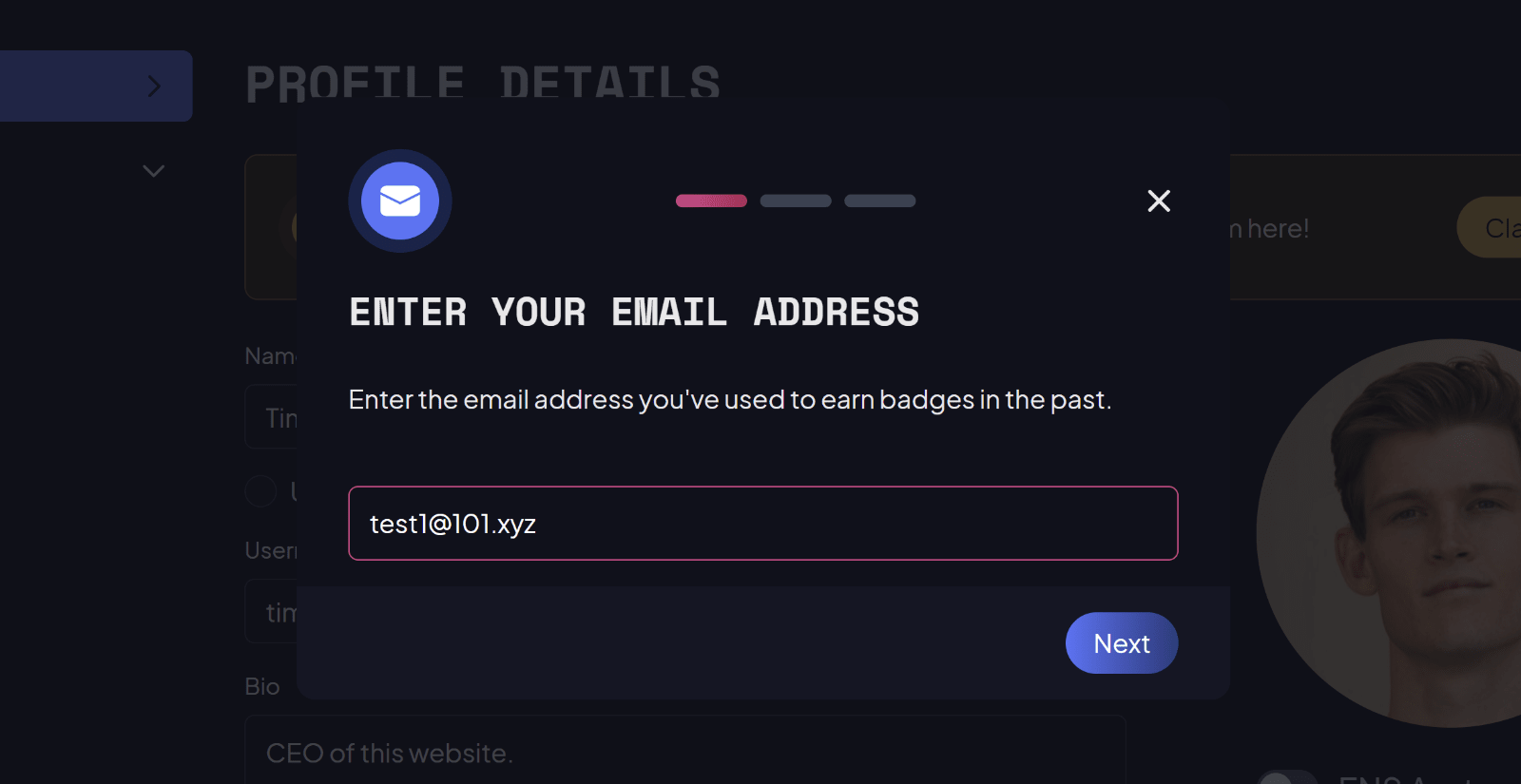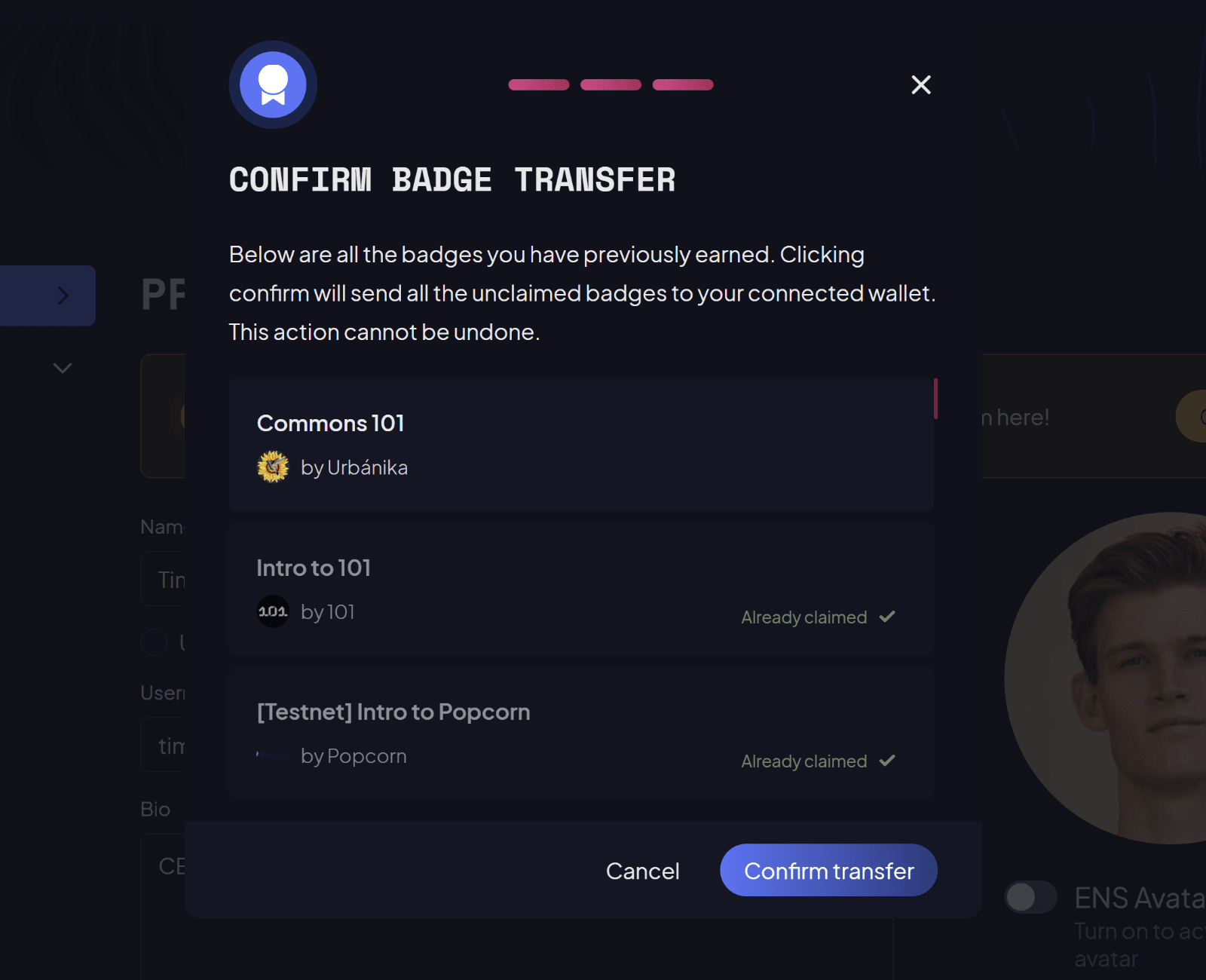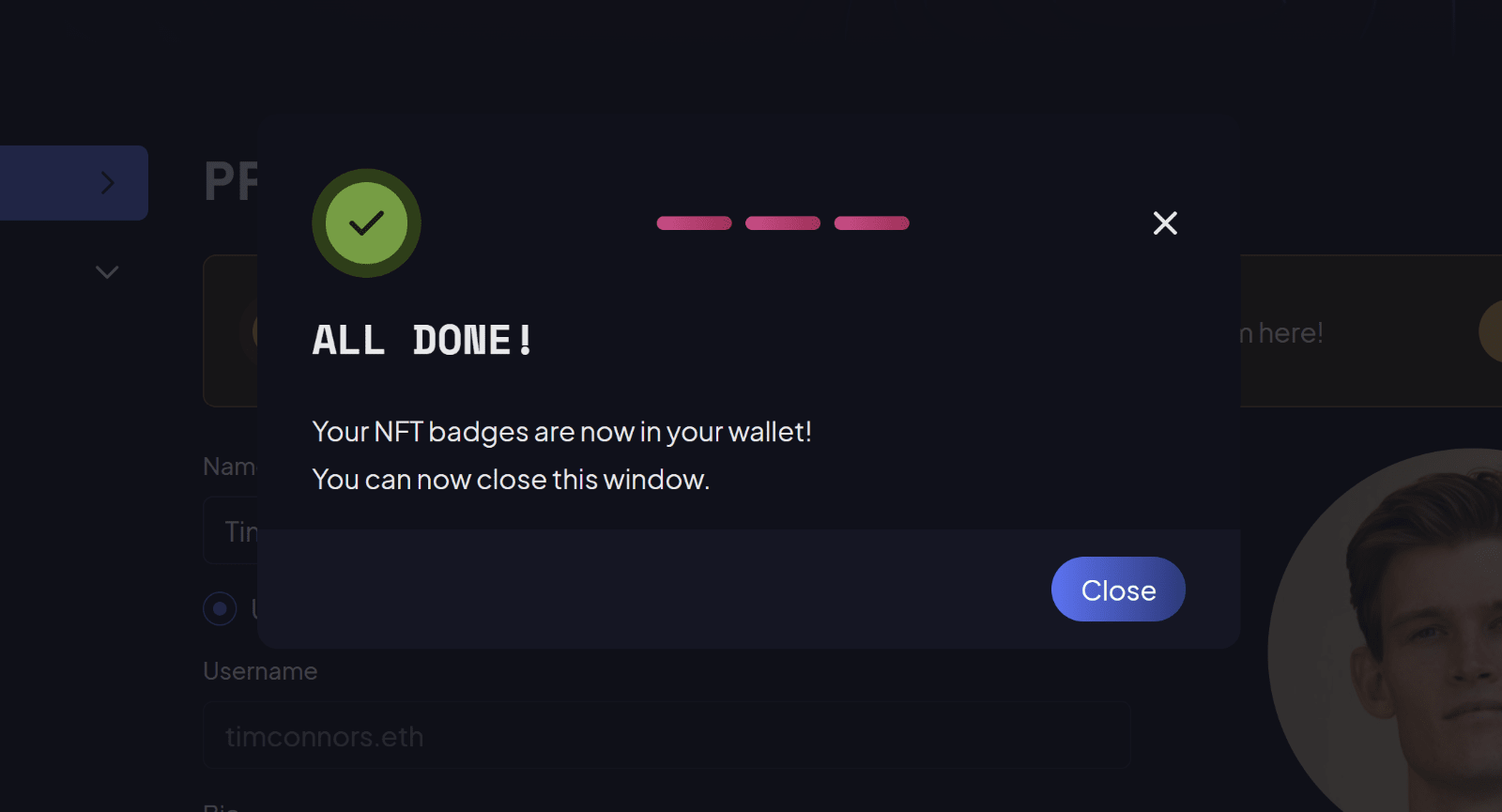 After this process, all of your badges will be sent to your crypto wallet! Please note that it might take a few minutes for them to completely transfer.