When you earn a badge on 101, you'll notice that you don't have to pay any gas. This means your badges are technically "airdropped" to your wallet from us.
Most NFT viewers hide airdropped tokens to keep spam out of your collection, so in order to see your badges, you'll need to unhide them.
OpenSea
Visit OpenSea on your laptop (you can't do this on their mobile app). Then go to your profile and click on the "More" tab above your collection grid. Then click "Hidden".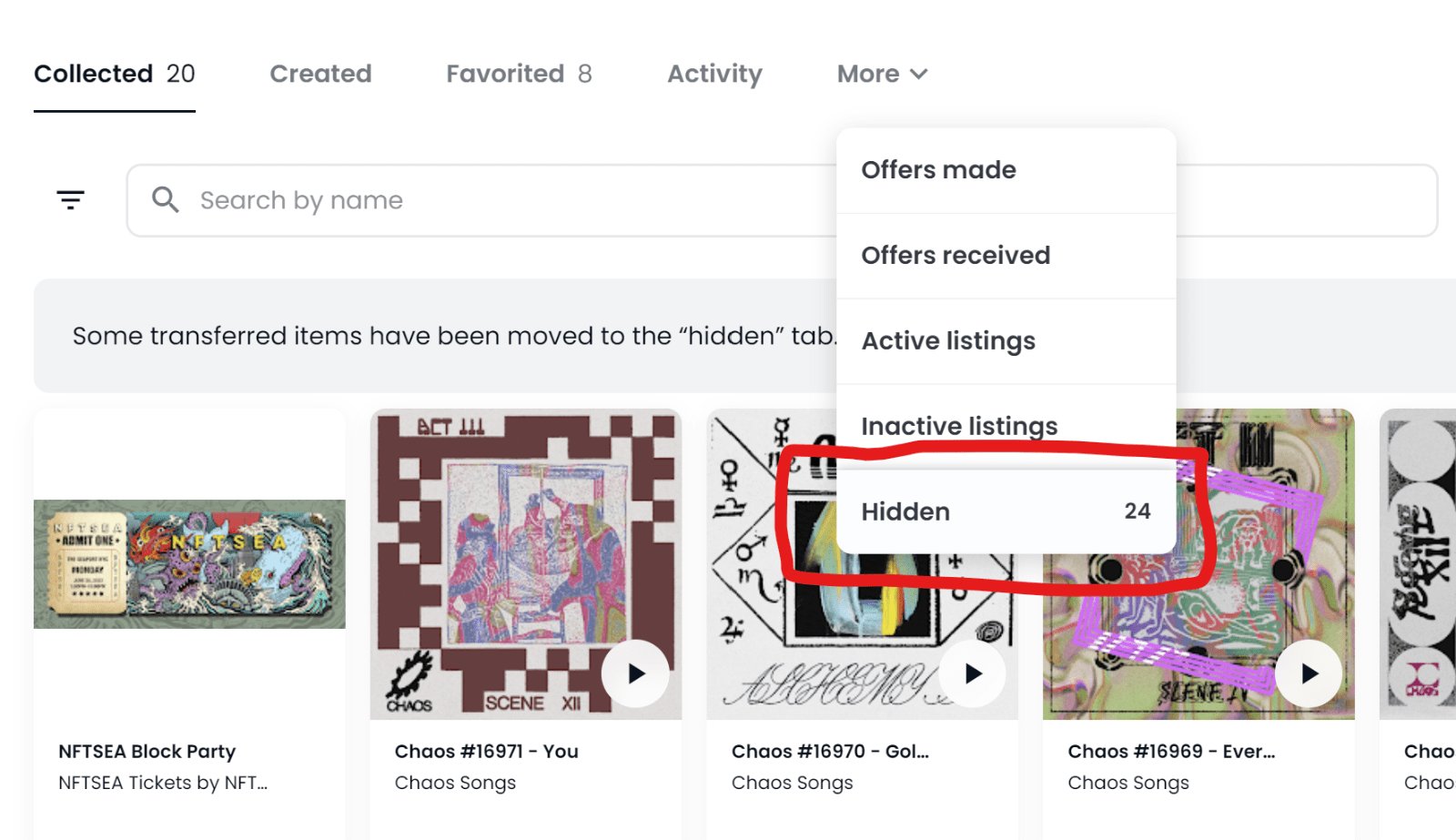 Your 101 badges will show up here by default. To unhide any of them, click on the three dots, then select "Unhide"
Once you do that, it'll show up alongside your other NFTs in the "Collected" tab.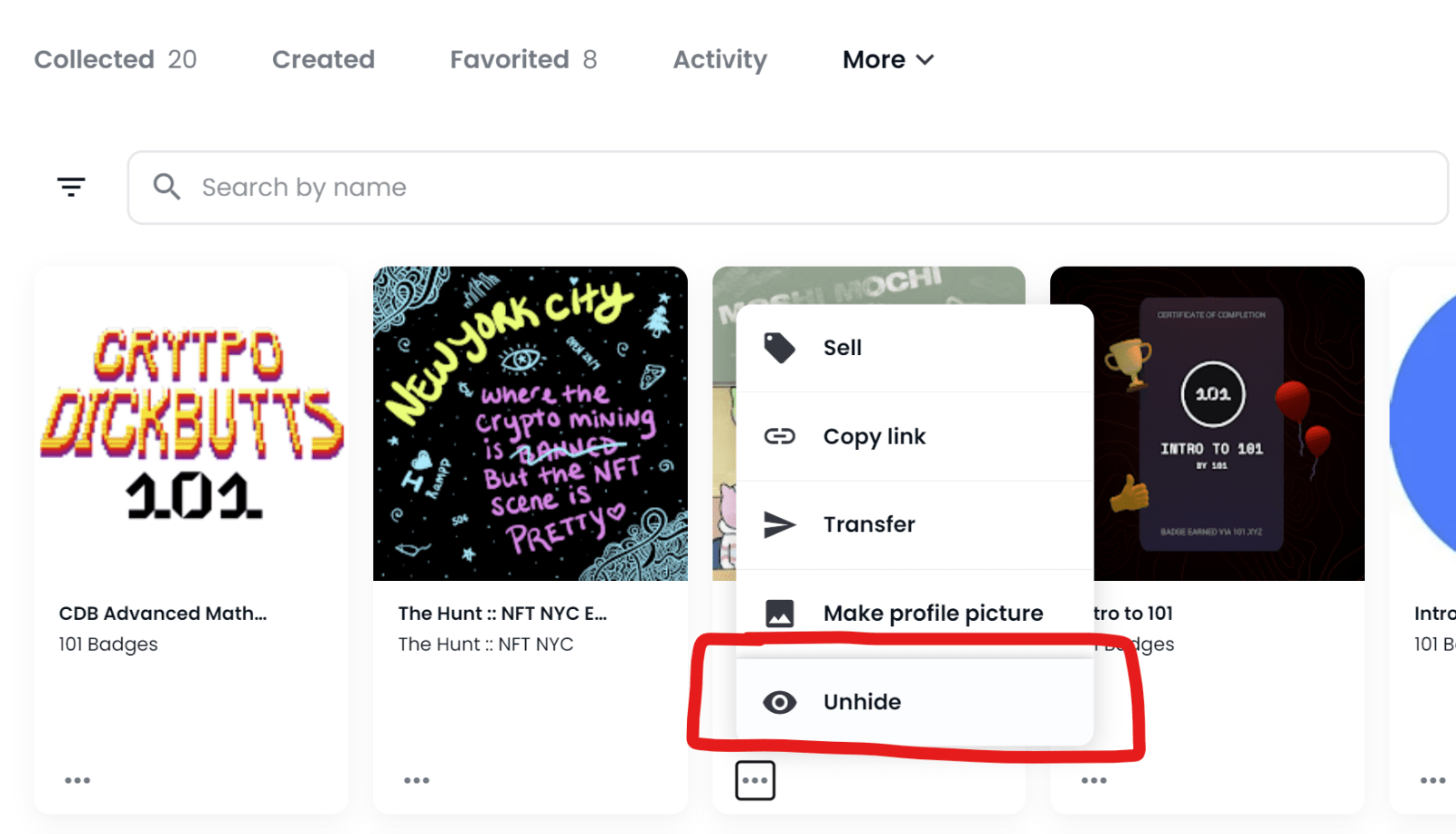 Open Metamask
Open Settings
Select 'Security & Privacy'
Turn on 'Enable OpenSea API' and 'Autodetect NFTs'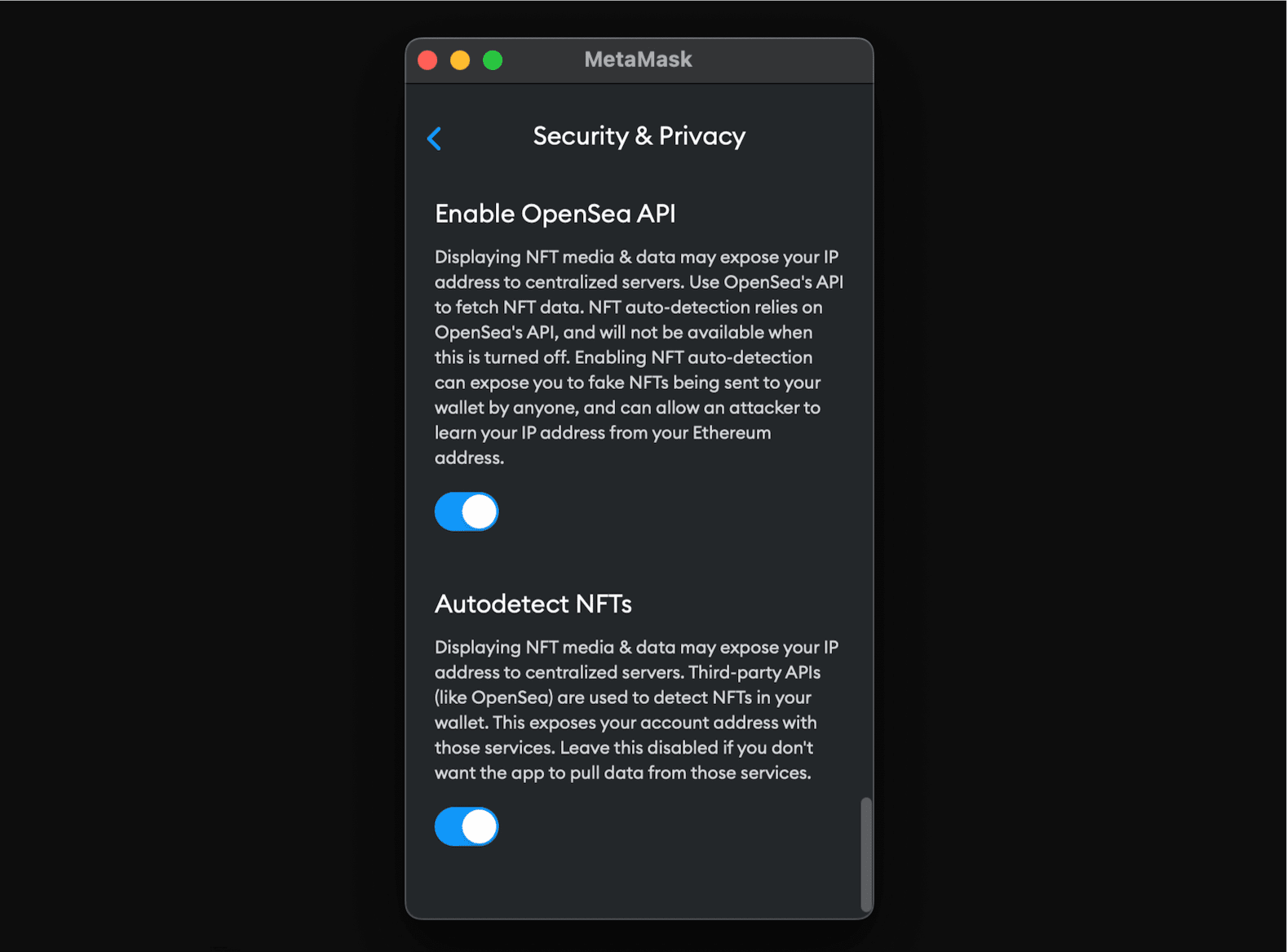 Coinbase Wallet
The Coinbase wallet will show all your badges automatically! However, it may take up to 1 hour to actually show up. Be patient!